800 Credit Score - How It Helps
Check what 800 credit score means and how it can assist you in taking out a better loan at low rates. 
Bad Credit OK
Only direct lenders
Quick funding
We keep your personal information secured!
By submitting my information, I acknowledge I have read, understand, and agree to the terms of the Privacy Policy and the Terms of Use , I understand that by submitting my information, I may be contacted by telephone by one lender.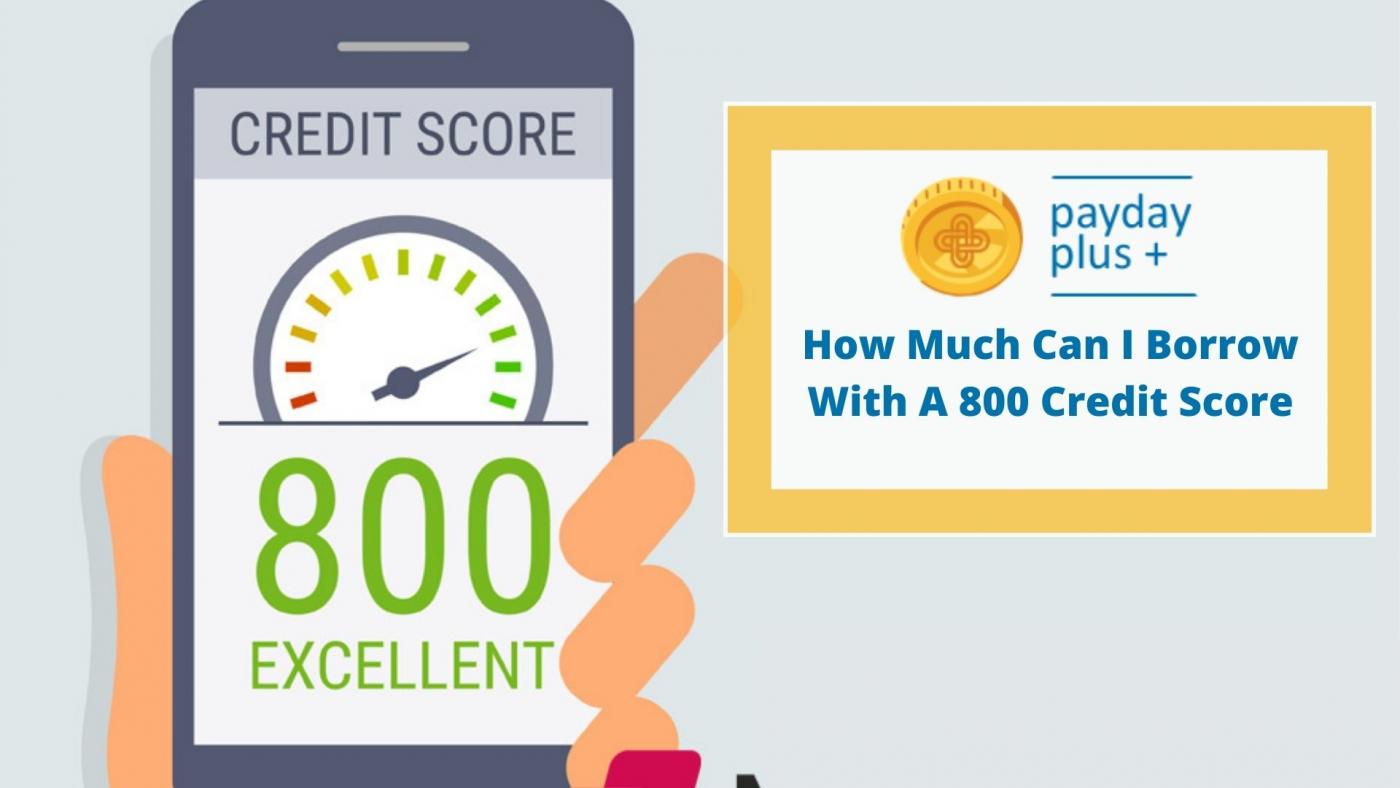 You probably know what an important impact a credit score has on your life. If you have a good credit history, you will be able to get good loan offers with pleasant interest rates, and vice versa, bad credit means that you will have to face unfavorable loan conditions. Many people try to keep their credit score as good as possible in order to avoid not only high interest rates, but also additional fees and charges. However, how much can you get if your credit score is 800? Keep reading to find out the details.
What Does It Mean To Have 800 FICO Credit Score?
You probably know that FICO is the most popular credit scoring model. A FICO credit helps borrowers understand how trustworthy a borrower is and whether it is worth lending money to him. You probably know that a credit score can range from 300 to 850, where 300 is bad credit and 850 is the best credit.
A credit score between 800 and 850 is considered excellent, so borrowers with this credit will receive the best loan offers at the best interest rates. Thus, a credit score as high as 800 gives borrowers an easy way to get approved when applying for a new loan.
How Many Americans Have 800 Credit Score?
In order to get a better idea of ​​what kind of credit score is most common among Americans, it is necessary to understand what is considered bad, fair and good credit. Pay attention to the table below:
| | |
| --- | --- |
| 300-579 |  Very Poor |
| 580-669 | Fair |
| 670-739 | Good |
| 740-799 | Very Good |
| 800-850 | Exceptional |
So, according to research, about 16% of Americans have very poor credit, which means that it will be difficult for them to get even those loan offers that have extremely high interest rates. Approximately 17% of Americans have fair credit and are more likely to be approved with less than favorable credit terms when applying for funding. 21% have good credit, which means that these people are more likely to make their payments on time and try to avoid high-class credit utilization rates. 25% of all borrowers have very good credit and are eligible to apply for favorable loan offers. Such borrowers can be sure that their application for funding will be approved as quickly as possible, as they are as trustworthy as possible.
So, about 21% of all borrowers in America have a credit score between 800 and 850, which is exceptional credit. Such borrowers will be able to get approval from any bank, credit union or online lender with the best interest rates and the best loan terms.
How Much Can I Borrow With A 800 Credit Score?
The amount you can get with an 800 credit score will depend on what kind of loans you are applying for and what is the maximum amount approved by the lender. More often than not, borrowers with the highest credit scores are eligible to apply for the maximum amount and be approved.
For example, most often personal lenders offer borrowers loans from $1,000 to $100,000 for any personal needs. If you have a credit score of 800 or more, you will be eligible to claim as much as $100,000. Moreover, the personal interest rate will also vary depending on your income and credit score. Most often, they range from 4.98% to 35.99%, and borrowers with the best credit will get the lowest interest rates.
How Can I Get A 800 Credit Score?
Because a great credit score has so many benefits, more and more people want to know how they can improve their credit history and get an 800 credit. Of course, it's important to have responsible financial habits in the first place, like making regular payments. However, in addition to this, you need to familiarize yourself with other points that you should pay attention to in order for your credit score to reach 800:
1. Check your credit report. You probably know that sometimes there are mistakes on credit reports, so it's important to periodically review them for inaccuracies. You can request a free copy of your credit report once every 12 months at each credit bureau. Therefore, make sure that the information on your credit report is correct and report errors if you find any.
2. Keep credit utilization ratio low. You probably know that the lower your credit utilization ratio, the better for you and your credit history. For good credit, it is recommended to have a credit utilization ratio of no higher than 30%, however, the lower it is, the better your credit score will be.
3. Keep track of your credit score. Of course, in order to improve your credit, you will need to constantly monitor it and observe the changes. Every week you can get an updated credit score and an analysis of why it might have changed. Thus, you will need to pay attention to your strengths and weaknesses and learn how you can improve it.
4. Pay attention to the credit mix. Some people cannot achieve perfect credit because they don't have a mix of credit on their name. Thus, it is desirable for the borrower to have various types of loans on their credit report, which will demonstrate to the lender that they are excellent at paying off any of them.
5. Be patient. In some cases, you will just need to be patient and wait. Even if you have good financial habits and have already paid attention to the above points, your credit score may remain in place. Do not worry, because the result is only a matter of time. Moreover, as you know, 15% of your credit score is the length of your credit history. This means that if you adhere to the above rules, your credit history will improve.