How to Pay for Car Repairs with No Money
Find the best ways to get car repair financing if you are short of cash. 
Bad Credit OK
Only direct lenders
Quick funding
We keep your personal information secured!
By submitting my information, I acknowledge I have read, understand, and agree to the terms of the Privacy Policy and the Terms of Use , I understand that by submitting my information, I may be contacted by telephone by one lender.
How to Pay for Car Repairs with No Money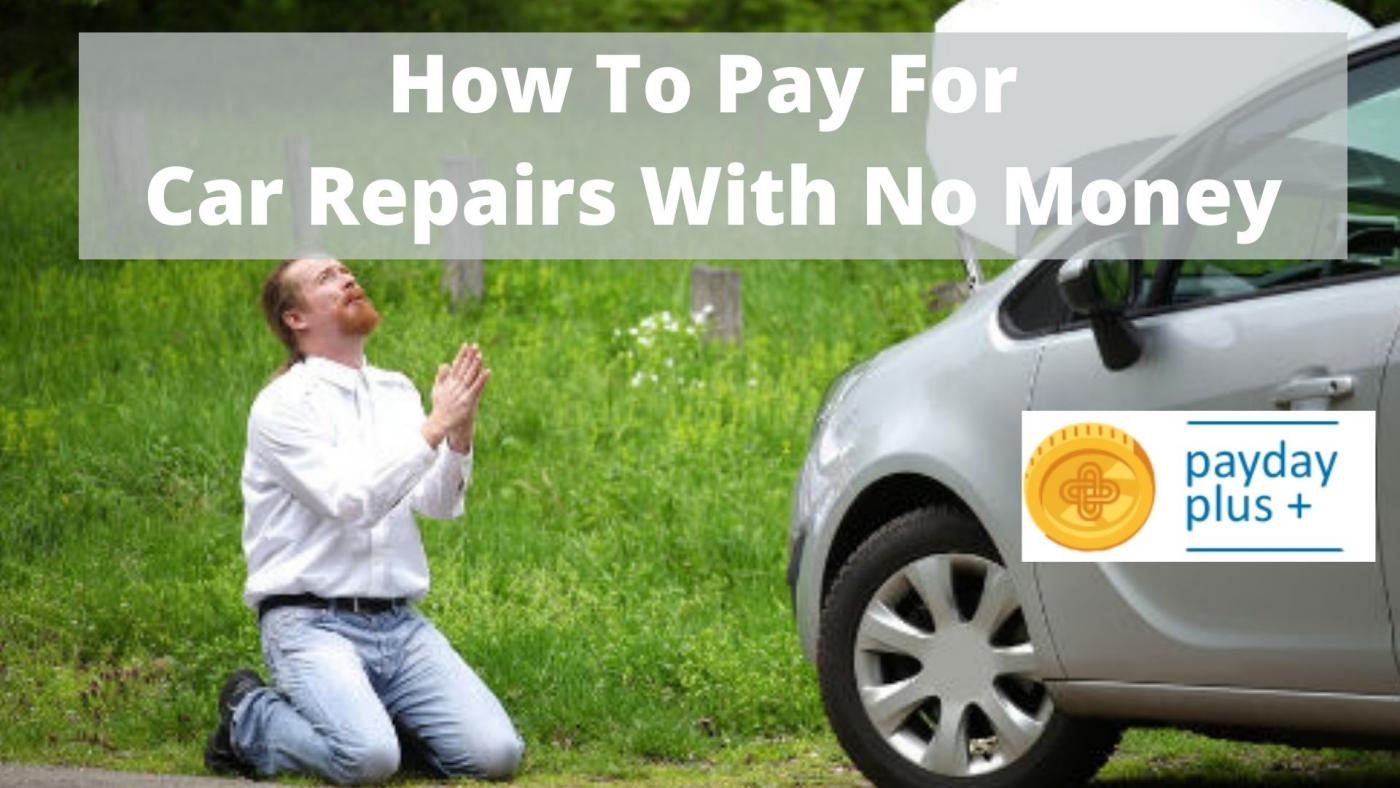 If you're ever in a situation where you need to pay for car repairs but don't have the money, then you'll know just how difficult it is to find somewhere that will allow you to make payments. Many garages won't take credit cards or other forms of payment, so it can be a real struggle. However, there are some tips that can help you get your car fixed even if you don't have the cash on hand.
What Do I Do When I Can't Cover Car Repair Costs?
If you're without enough funds for an emergency car repair, you're not alone. According to a AAA survey, AAA found that the average cost per year to maintain and repair a new car is $1,200 and only one-third of U.S. drivers are financially prepared for unexpected auto repairs. If you need an auto repair and don't have the cash on hand, there are a few ways to help with financing. Here are the best options to consider and some pros/cons of each.
1. Use Your Car Insurance
If you buy a car from a dealership, it may be under warranty. If your car is new and your engine or transmission breaks down, some warranty may cover the cost of repairs (though this varies by manufacturer). However, if your vehicle doesn't come with a warranty, talk to the dealer about free repairs within the first few months of ownership.
It may also be possible to purchase an extended warranty for your vehicle-like insurance for car repairs. You have to read the fine print to find out if you coverage is met by your extended warranty, though.
2. Online Payday Loans for Car Repairs
Payday Loans can help you in a bind when an auto repair bill pops up. As you know, Payday Loans are short-term loans where you pay the loan off on your next payday. Just because you've taken out the loan doesn't mean that you can't do anything else with your money. You can still save up for later and put away money for emergencies. When the day of payday finally comes around, take care of your loan and head on living your life again.
The great thing about getting a Payday Loan is that it is available in many states nowadays — in fact, you can get one online. This means that you can apply for a loan without leaving the house and then get the money deposited directly into your checking account. When your next payday rolls around, just remember to pay off the loan and go on with your life.
3. Personal Loans for Car Repair Financing
Personal loans are available for those who want money for car repairs. Usually, those approved for this type of loans can get funds the next business day and pay back the borrowed amount over time. This is a type of installment loan, which depends on your credit history and is offered at different rates. If you really want a personal loan to fix your car but can't get approved or don't want the interest rates you're offered, then consider applying with a co-signer.
This article discusses ways in which one may be able to raise money to pay for vehicle repairs. Personal loans are a possible option, though they depend on the lender and whether you're approved. You may have to pay interest and fees when getting a personal loan, which varies by lender. If you are unable to get accepted for a personal loan or when the rates being offered are not satisfactory, consider applying with a co-signer, who can help convince the lender that borrowed funds will be repaid.
4. Financing from the Mechanic
Some mechanics partner with lending services to provide car repair payment plans in the form of personal loans or store branded credit cards. Some offer interest-free financing for a fixed amount of time, and you'd only need to pay the money owed during that introductory period. However, if you take longer than agreed to pay it off, you will be required to pay the interest that has accrued over the last few months and the rate will be higher than before.
5. Credit Cards
Credit cards can be a quick, easy way to pay for auto repairs. Be sure not to use your credit card for just anything, though. In particular, try to limit its use to emergencies (e.g., healthcare, lost or broken items, etc.). Credit cards offer benefits, too—you can make large payments at once (after all, emergencies don't happen every day), and you can typically negotiate better terms with lenders. But remember: Credit cards are a form of debt, and you could end up overspending if you're not careful. You should only use your credit card for emergencies or other limited uses.
6. Emergency Fund
The best thing you can do for your future self is to start an emergency fund. Unexpected expenses will arise, and if you have a savings account ready to go when they do, then you can avoid the costs involved with taking out a personal loan or credit card.
It's not enough to just have money sitting in your checking account or savings account. Experts recommend you have three months worth of expenses saved up, which can be difficult to do. However, anything in your savings account is better than nothing.
7. Try to Repair the Car Yourself with the Help of Used Parts
If you bought used parts, you can save a lot of money. There's a ton of information on the internet for DIY car repair, and some videos can teach you how to fix your car on your own. Alternatively, you can sell the car as a damaged vehicle to someone who is looking to get into fixing cars themselves. You may want to sell the parts and make a little bit more cash out of it.
8. Negotiate a payment plan with the repair company
Another way to pay for the repair work is to negotiate with the auto-repair shop. You could try your luck with bartering with them, too. If they need help around the shop, you could offer your skills such as mechanical work or building maintenance. If they're interested, put everything in writing to protect all parties involved.
The first option is to go through a car loan company or bank. Some people prefer this because it includes a warranty and interest rates can be lower.
If it's not an option for you for whatever reason, there's a second option: bartering. You could trade something you have, like mechanical work, skills in building maintenance, or help around the shop. It's worth a shot!
9. Ask for Help from Family, Friends, or Non-Profit Organizations
If you happen to have a friend or family member who can help you out in this financial emergency, you're lucky.
But if you don't, consider asking a nonprofit. There are many nonprofits that may be able to help you. They may offer programs that require you to meet certain needs-based criteria, or some might be able to recommend other solutions that could work for you.
Conclusion
You should never feel like you have to go into debt to have your car fixed. There are many financing options for you, so it's important to identify and choose the one that's best for you. That's it! You can get repairs done even when your finances are in a rainy day period.