Is 700 Credit Score Good?
Both FICO and Experian state a credit score between 800 and 850 is great and allows potential borrowers to get the best deals.
Bad Credit OK
Only direct lenders
Quick funding
We keep your personal information secured!
By submitting my information, I acknowledge I have read, understand, and agree to the terms of the Privacy Policy and the Terms of Use , I understand that by submitting my information, I may be contacted by telephone by one lender.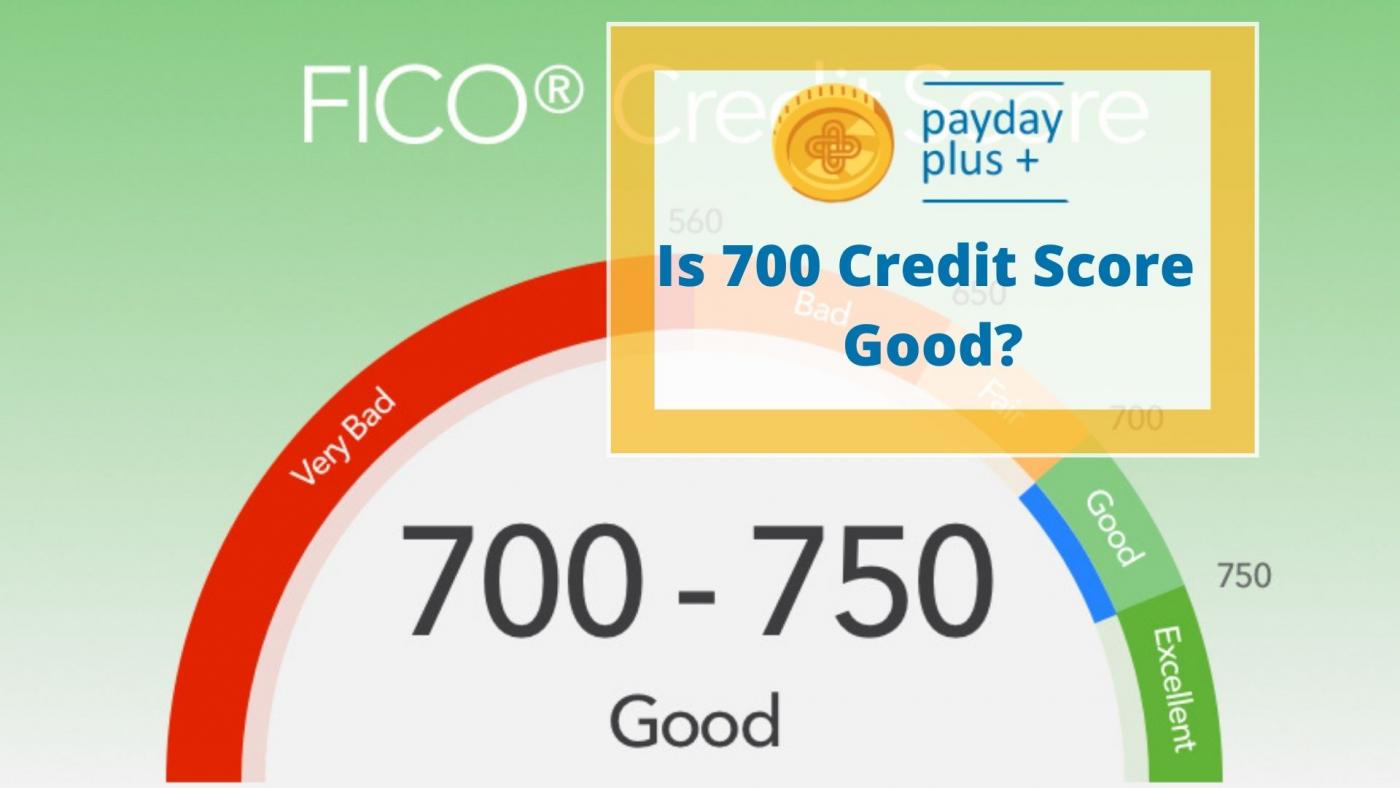 Both FICO and Experian state a credit score between 800 and 850 is great and allows potential borrowers to get the best deals.
A credit score is an important part of any American's financial health. It is the credit score that helps people access better loans or credit cards and save a huge amount of money in interest. However, many people from time to time miss payments or default on their loan terms, resulting in unfavorable interest rates and a worse credit score.
What is a credit score? Why is it important to have a good credit score and how will it affect your life? Keep reading to find out!
Credit Score: What Is It?
A credit score is a number from 300 to 850 that shows the creditworthiness of a person. The higher the score, the better the borrower looks in the eyes of potential lenders and the more likely it is that he will receive a favorable loan offer and low interest rates. It is also important to note that the credit score is based on the borrower's credit history (this may include open accounts, debt repayment history, total debt level, etc.). Thus, a credit score is essential for lenders in order to assess the likelihood that a potential borrower will be able to repay the debt on time.
Credit Score Facts You Should Know
Factors that financial institutions consider when assessing creditworthiness are types of loans, length of credit history, repayment history, total debt and so on.
Old, unused credit accounts are most often not recommended for closure, as this can lower your credit score.
One of the main indicators used in calculating a credit rating is credit utilization.
Most financial institutions use the FICO scoring system.
FICO Score Range
This credit scoring model was created by the Fair Isaac Corporation, and is used by most financial institutions (even though there are other credit rating systems).
At the moment, FICO scores range from 300 to 850. Below you can look at the credit score ranges and understand which credit score is good and bad in relation to FICO scores.
800-850 - Excellent
740-799 - Very Good
670-739 - Good
580-669 - Fair
300-579 - Poor
At the moment, about 16% of Americans have poor credit, 17% have fair credit, and 21% have good credit. The largest number of borrowers (25%) have very good credit, and the remaining 21% have excellent credit, respectively.
Experian Credit Score Range
Experian credit score is also a three-digit number from 300 to 850. They are calculated by a particular credit company that provides credit information (using the history of repaid accounts, credit use, applications for Credit, etc.).
Having a high Experian credit score can also improve your chances of getting a particular loan offer. So let's explore the Experian Credit Score range:
NA/NH - No Score
300-549 - Poor
500-649 - Fair
650-749 - Good
750-799 - Very Good
800-850 - Excellent
Thus, according to Experian, a 700 credit score would also be considered good and would enable the borrower to get a good loan offer at relatively low interest rates.
What Is Considered A Good Credit Score?
Of course, many Americans want to know what a good credit score is in order to understand what loan offer they could potentially get.
So, as already mentioned, according to the FICO credit scoring system, a credit score between 670 and 739 is good. So the answer to the frequently asked question "Is 700 a good Credit score" is yes.
What Is A Perfect Credit Score?
As already mentioned, the maximum credit score that a borrower can get is 850. Thus, according to FICO, a credit score of 800-850 is the highest, and such borrowers will be eligible to receive the most favorable interest rates and loan terms.
How Can One Improve Credit Score?
Many people with bad or poor credit want to know how they can improve their FICO scores. However, there is no particular secret, since the best way to increase the score is not to do what caused it to decrease. Below you can explore the main factors that influence your credit:
Payment history. The most important factor influencing your credit is how you pay off your debts. It makes up about 30-35% of your credit score. Therefore, late or missed payments lower your score. So, to increase your credit, make sure that you make regular payments on your loans. If you do this on a regular basis, you can be sure that your credit history will improve.
Credit utilization ratio. This factor is the amount of revolving loan that is actively used compared to the amount of loan that is available to you. Thus, the lower your credit utilization ratio, the higher your credit score. Experts recommend keeping your credit utilization rate below 30%, but for the best results around 10% is recommended.
Credit history. It is important to note that many scoring models also take into account how long and how actively you have used credit. Thus, they will pay attention to the average age of your open accounts, so the higher it is, the better for your credit score.
Number of accounts. When calculating your credit, it also takes into account how many credit accounts you have and how many balances are on them.
Credit mix. Credit Scoring systems also take into account the types of loans you have. It is advisable to have a variety of types of credit in order to get the highest credit score.
Hard inquiries. When applying for a new loan or credit card, the lender will ask for your credit report, which is considered a hard inquiry and may lower your credit somewhat.
Negative information. Of course, if your credit report contains financial information such as bankruptcy or foreclosure, this can also negatively impact your credit score.