Personal Finance Classes Obligatory for Students 2022
Let's start with a few facts proving the necessity of personal finance education:
Bad Credit OK
Only direct lenders
Quick funding
We keep your personal information secured!
By submitting my information, I acknowledge I have read, understand, and agree to the terms of the Privacy Policy and the Terms of Use , I understand that by submitting my information, I may be contacted by telephone by one lender.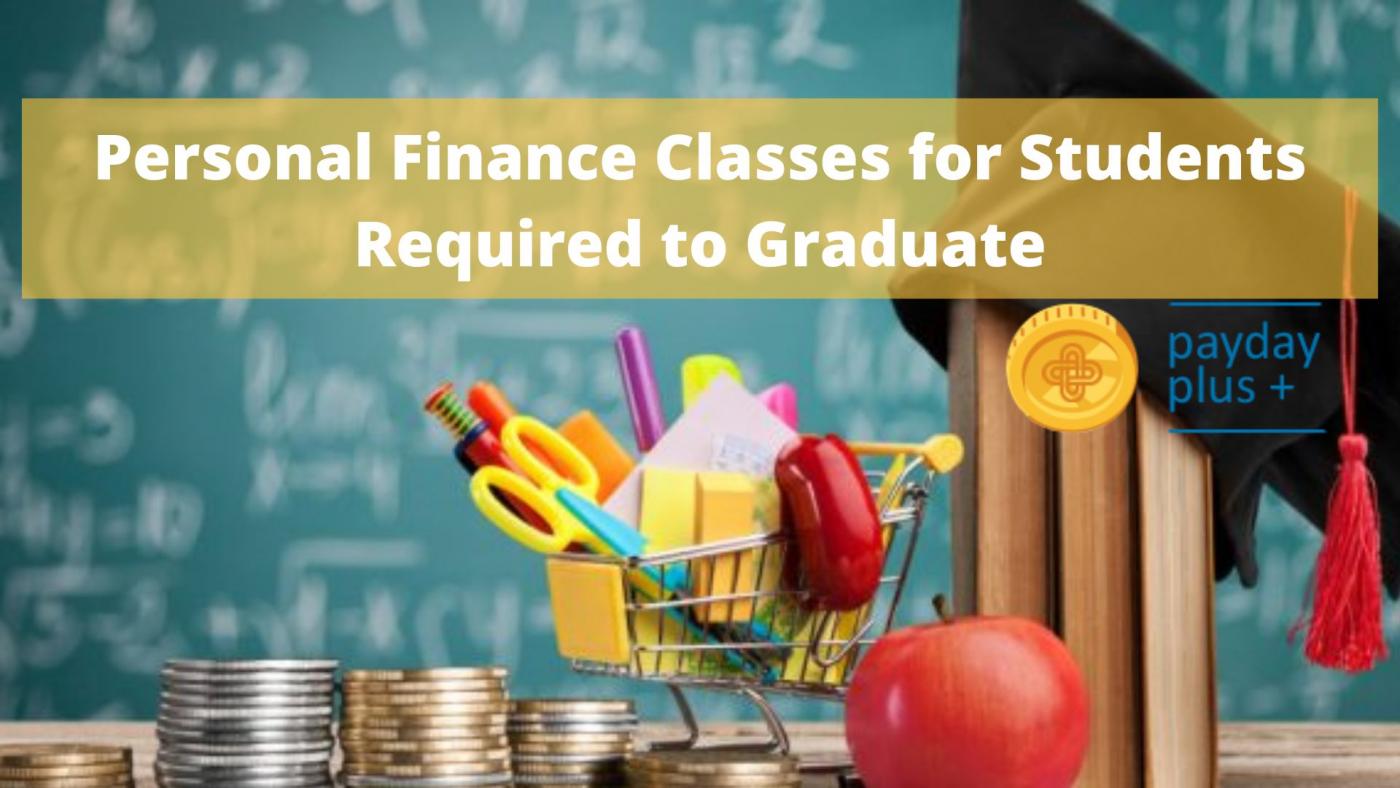 Let's start with a few facts proving the necessity of personal finance education:
50% of US residents are not sure they will have enough funds after they retire.
4 of 10 Americans don't have enough savings to cover even small urgent expenses and have to borrow 500 dollar loans for emergencies.
There's never been such high credit card debt as it is now - $5,221.
More than 30% of US citizens fail to pass the basic finance literacy test.
As a result, the Governments of most states have introduced a personal finance class as obligatory for high school graduates. 23 states have already made a personal finance course obligatory for students – it's plus 2 states since 2020.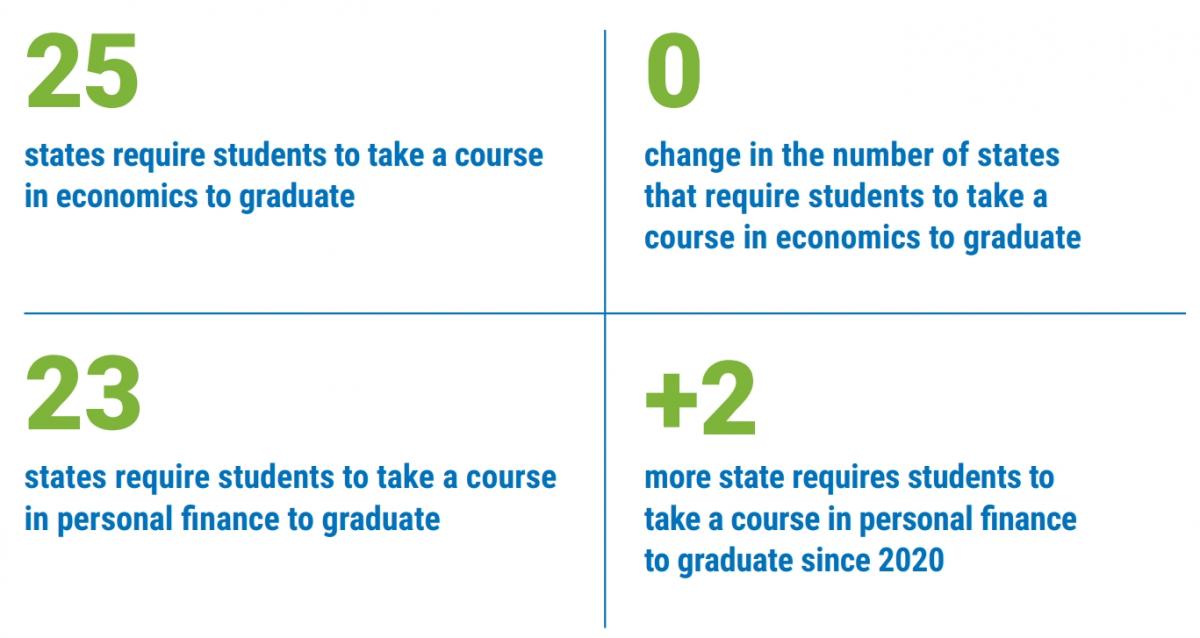 The Survey of the States 2022 in terms of economic and financial education writes: "Effective financial education needs to be well-defined for educators; relevant to learners; provided by educators who are competent in the subject matter; reflective of thoughtful educational design, started at an early age; and linked to decisions that learners are readily able to make."
Personal Finance course aims at providing people with the ABCs of finance management skills before they start their career. They will acquire the basic skills of budgeting, debt management, opening bank accounts, etc.
Why is Financial Literacy Important?
First of all, we need to mention the consequences of financial illiteracy – it will definitely lead to bad choices, poverty, debt, mistakes, uncomfortable retirement, etc.
With the help of personal finance course Americans can be taught to plan a budget, build good credit history, avoid debt, have enough savings for retirement or for some purchases, buy a house at the best conditions, and eventually will eliminate the wealth gap between generations.
To sum up, let's enumerate the main reasons as proof of financial literacy importance:
There's a wide financial literacy gap between different ethnic groups while they all deserve equal access to personal finance education.
While in the past workers had pension plans managed by companies or the Government, nowadays they have to do it themselves. Employees have to make their own decisions on 401 or 403 plans – how much to invest in them not relying on social security benefits alone.
Plenty of savings and investment options have appeared lately. Besides, they are getting more and more complicated. Consumers' right choice here will affect most of their lives including education, retirement, housing opportunities.
Global market is developing really fast and you have to adapt to the changes. New financial trends such as cryptocurrency, electronic trading and others appear and you must be aware of them to stay tuned and not miss the opportunities.
Debt and Education Interconnection
Does education let you avoid debt? Does it ensure higher income or any other benefits.
As statistics show, strange as it may seem, the better education you have, the more you are in debt! You might explain it by student loan debt, but in reality, there's another reason. People with better financial literacy have higher income, and as a result higher demands and spending rates. The fact that they have more debt is not so bad as you might think. While you can manage this debt in the right way, you may live a great life of a rich person.
Let's see how much credit card debt US residents with various education levels have: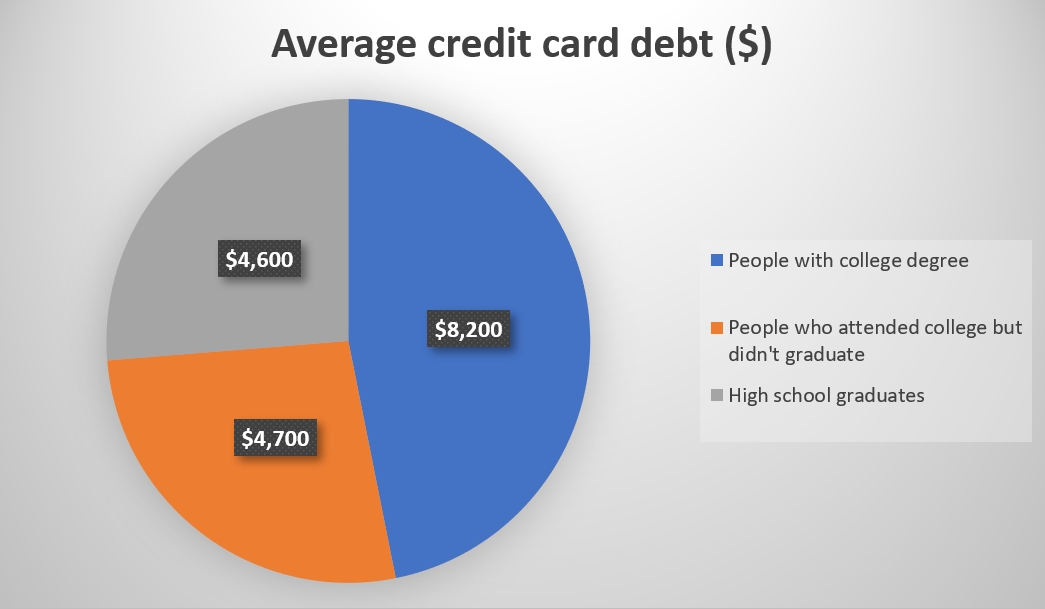 The diagram once again proves that the better education you have, the more debt is on your credit card.
But let's prove another fact about the earning potential of financially literate people too.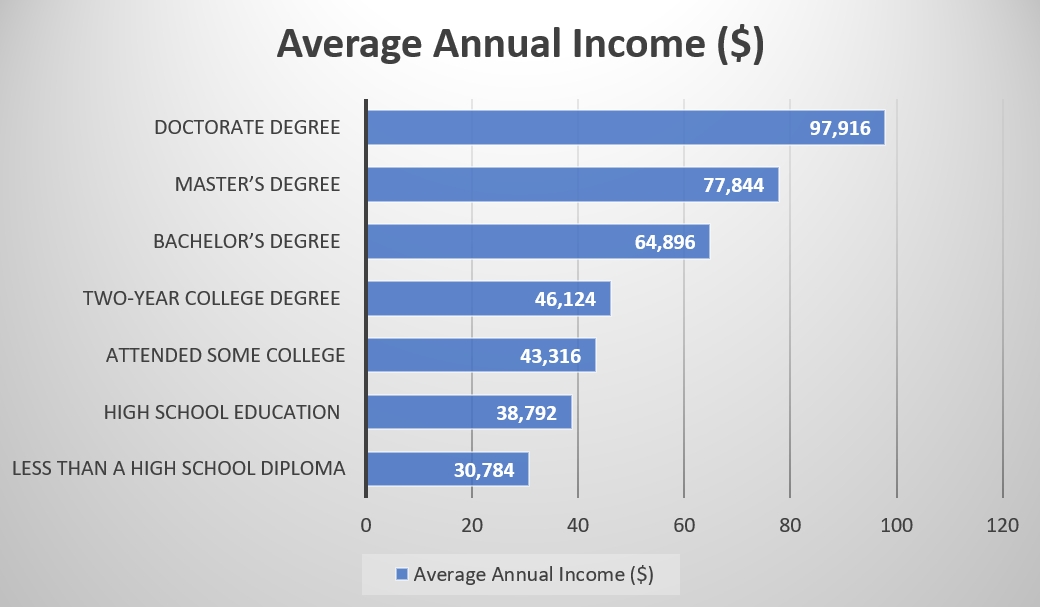 So, there's no more doubt that the better education you have the more money you can make and the better you can manage these funds.
Does having a degree help you get a loan and manage this debt?
43% of Americans turn to high interest rate payday loans or pawn shop loans when they need at least a small dollar $100 loan.
More than 50% of the US population don't have even a 3-month emergency fund.
About 40% of people lack $2,000 a month in case they come across some urgent expenses.
About half of US residents admit they have too much debt they fail to manage.
Can you get approved for a loan easier if you have a college degree? Most lenders agree that they have more trust to those with college education. So, we can conclude that taking a personal finance course will definitely help you get the necessary financing.
What about paying it back? Of course, if you are good at choosing the right loan product and have skills in planning the budget, you'll have no problems in repaying any type of loan.
The results of Obligatory Personal Finance Courses by state
We've done some analysis of the impact of obligatory personal finance education on the most important things determining your well-being – credit score, aloans, and credit card debt. That's what we've got:
| | | | | |
| --- | --- | --- | --- | --- |
| State | Is personal finance course obligatory for graduation? | Average credit score | Payday loan popularity (number of online queries) | Average credit card debt |
| Connecticut | No | 728 | 150 | $6,040 |
| Kansas | Yes | 717 | 350 | $5,063 |
| Massachusetts | No | 729 | 450 | $5,141 |
| Oklahoma | No | 690 | 300 | $5,271 |
| Alaska | No | 717 | 200 | $6,617 |
| Alabama | Yes | 691 | 500 | $5,047 |
| California | No | 721 | 2100 | $5,120 |
| Florida | Yes | 706 | 600 | $5,623 |
| Nevada | No | 695 | 450 | $5,422 |
| Utah | Yes | 723 | 350 | $4,900 |
As it follows from the study made by PaydayPlus, the access to personal finance education really allows to cut down on the number of short-term payday loans taken in the state.
However, the credit score is not greatly influenced. We can see the highest score rate in California with no obligatory financial education. It can be explained by a relatively short period of time when this course has been studied. And credit score takes longer to improve.
Credit card debt also varies without any dependence on the financial literacy though if we take it in total, we'll see that states with a required personal finance course tend to have lower debt.
There were more studies which investigated the impact of mandatory financial education throughout some time. For example, after Texas, Georgia and Idaho required students to take personal finance course to graduate they saw some credit score rise and delinquency rate reduction within 3 years.
No doubt, every student should have a free access to equal financial and economic education. The benefits are indisputable both for the people and for the Government.